Dopo aver aggiornato i vCenter all'ultima versione disponibile, (7.0.3.00100), mi sono accorto che i backup precedentemente configurati non venivano completati con successo.
L'errore che compariva era il seguente: "Path not exported by the remote filesystem" (vedi immagine 1).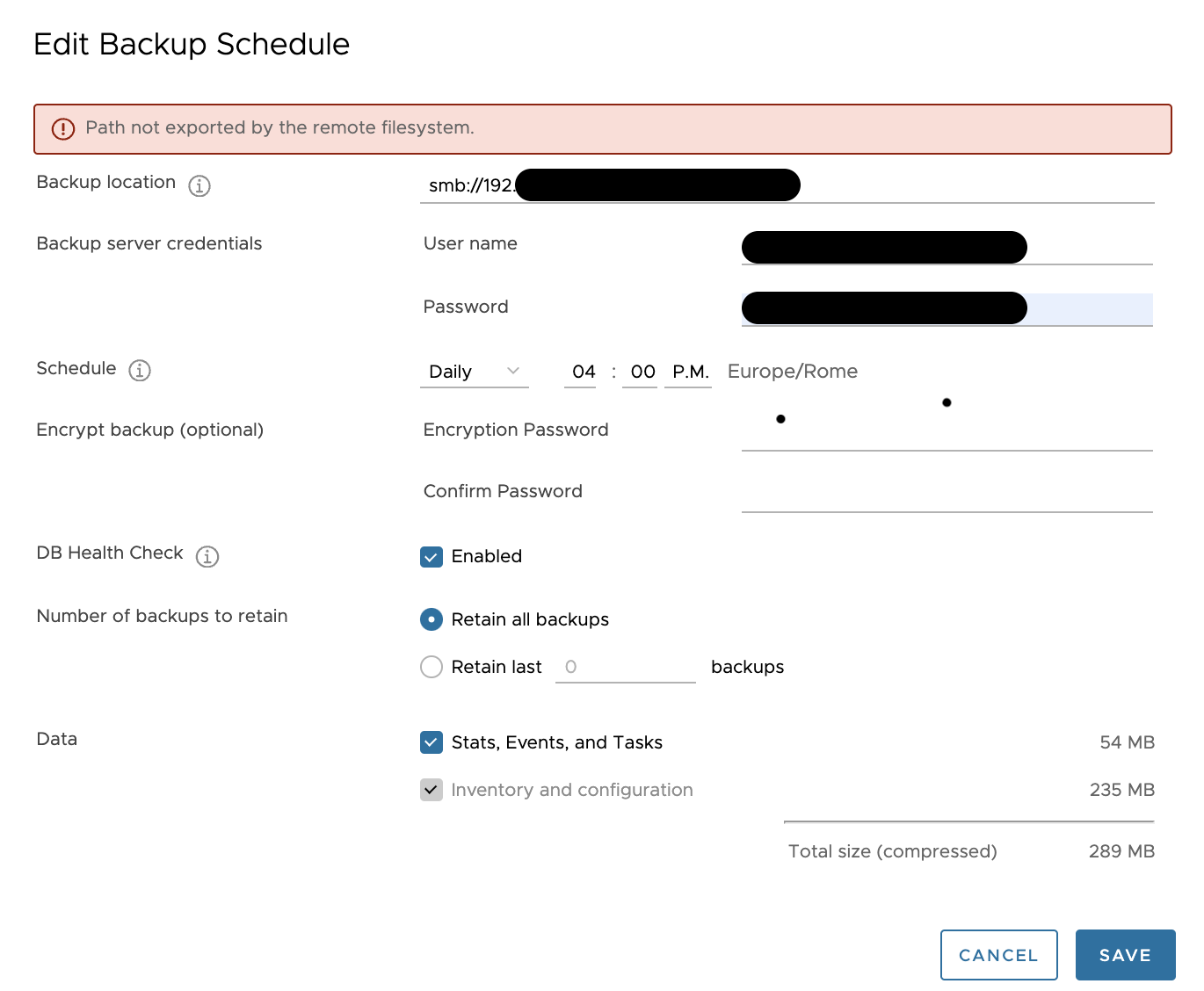 Immagine 1
Una veloce indagine sul sito VMware ha spiegato la ragione:
Quando la destinazione del  backup è una share di tipo SMB, la VCSA non è in grado di scrivere sul target i file di backup.  (https://kb.vmware.com/s/article/86069)
Riconfigurato il  job in modo tale che scrivesse verso un target di tipo NFS, speravo di aver risolto questo inconveniente ma … un nuovo errore ha fatto la sua comparsa.
"Db health is UNHEALTHY, Backup Failed. Disable health check to take backup in the current state"  (vedi immagine 2):

Immagine 2
Nuova indagine e nuova risposta esauriente da VMware.
Dalla kb 86084 (https://kb.vmware.com/s/article/86084) l'errore può comparire dopo aver installato la patch 7.0.3
La procedura è molto semplice e consiste nel collegarsi come utente root e via SSH alla VCSA e lanciare il seguente comando:
/usr/bin/dbcc -fbss embedded (vedi immagine 3).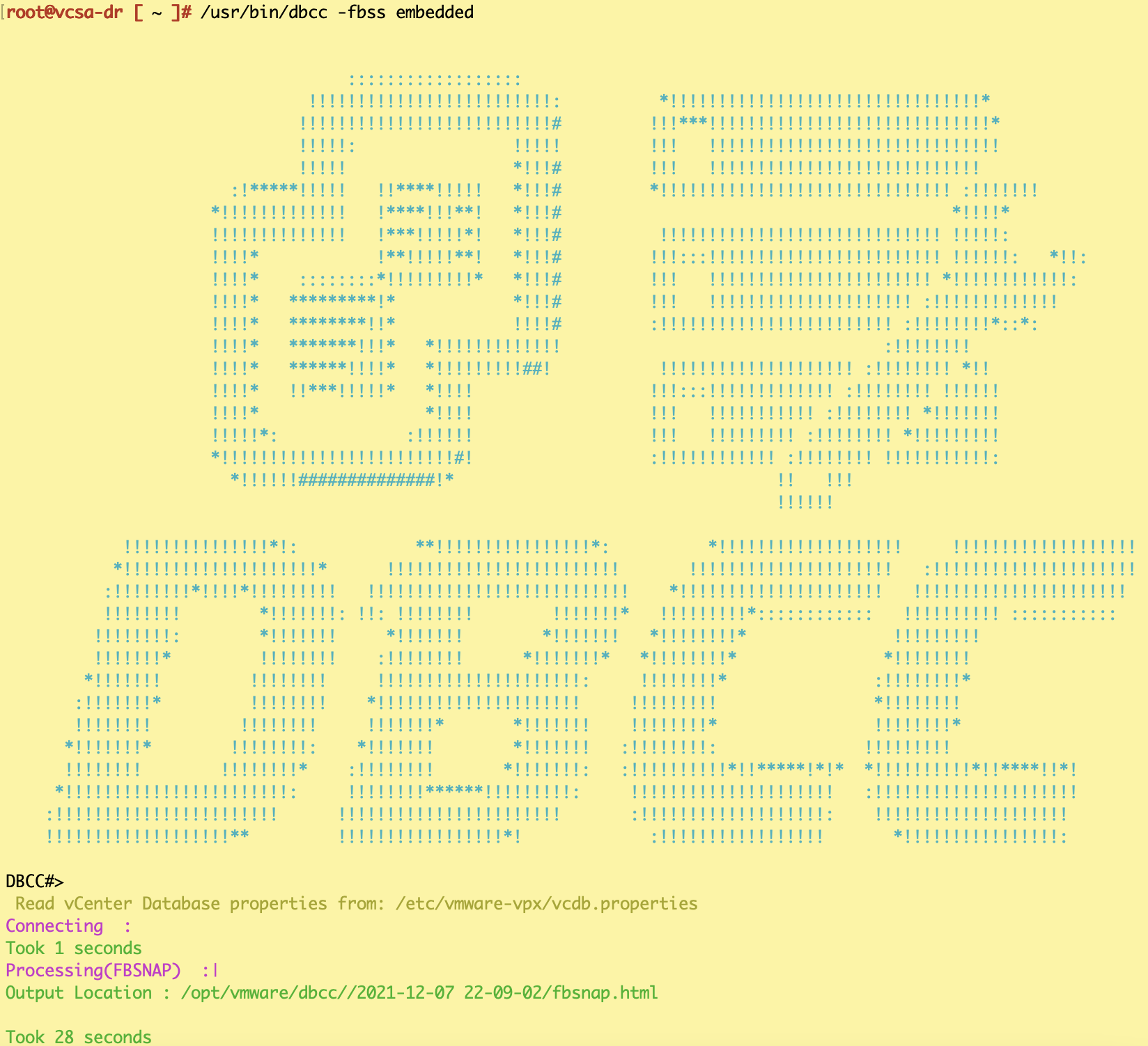 Immagine 3
Completata l'operazione è possibile salvare la configurazione della VCSA (vedi immagini 4 e 5).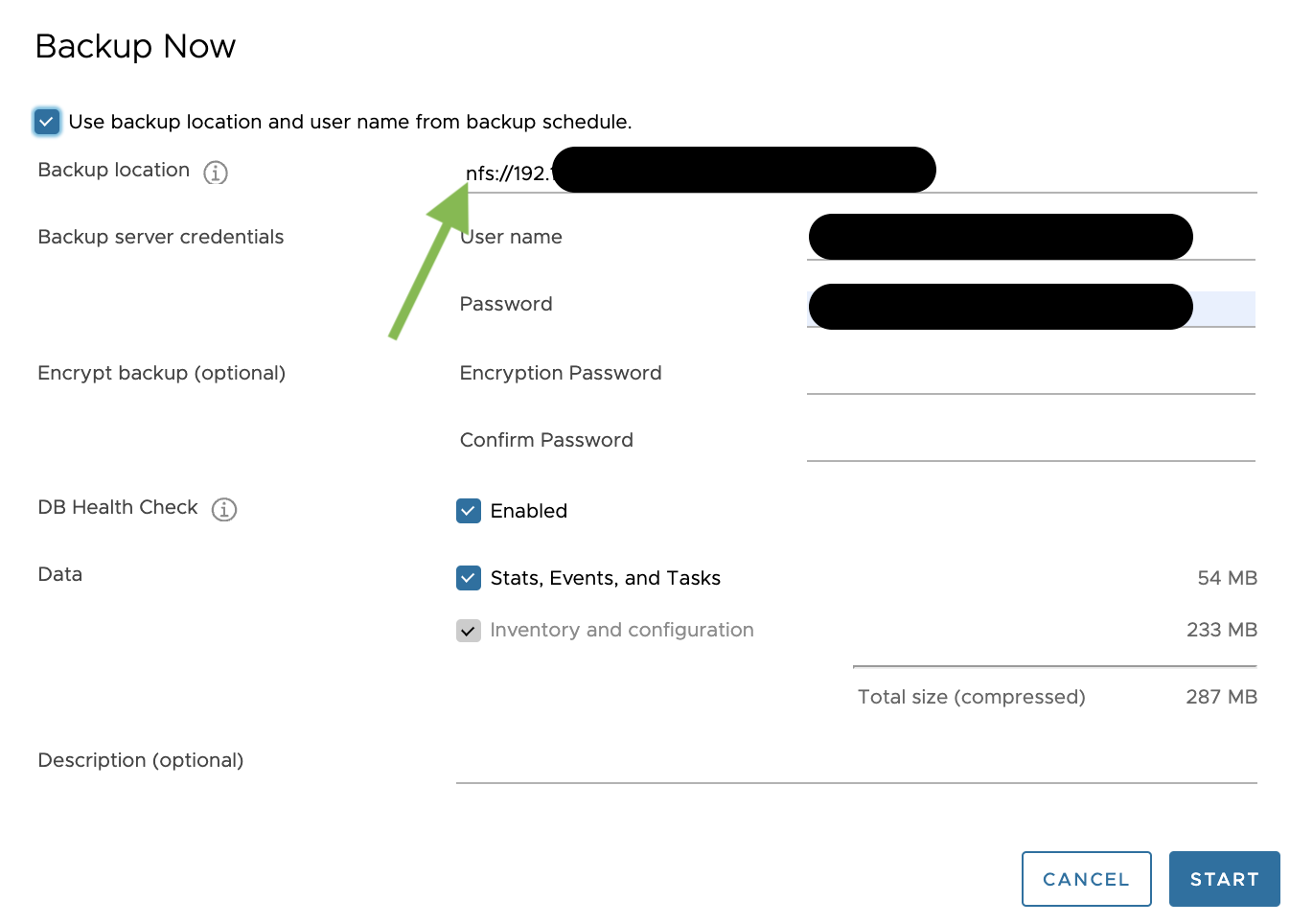 Immagine 4

Immagine 5
A presto!